Office Hours Spring 2017
Monday

Wednesday

7:15 – 8

7:15 - 8

8:00 -9:15
Org. Psych
8:00 - 9:15
Org. Psych

9:15-11:00

9:15-11:00
Office hours on Tuesday and Thursday by appointment.
While priority will be given to people with an appointment, you do not require an appointment to meet with me for office hours.
I also provide virtual hours via video or traditional chat.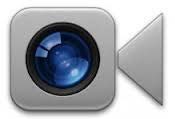 FaceTime/Tango/Google+/Skype
Attention Students:
Detailed course Information will be available on the course Desire2Learn page.
About Me
I earned my Bachelor of Arts in Psychology from Dillard University in New Orleans, Louisiana. For graduate school, I attended the University of Georgia in Athens, Georgia, where I earned my masters and doctorate in Psychology, with a focus on Industrial/Organizational Psychology.

Before joining the Psychology and Human Services faculty at Gordon State in the Fall of 2013, I taught college courses for the State of Georgia's High School/College Dual Enrollment (ACCEL) program and Kennesaw State University.



I am experienced Organizational Development Consultant with demonstrated success in such areas as leadership development, organizational diversity, survey development, and employee satisfaction. My research interests include work/life balance and workforce development - focusing on the employment and success of underrepresented populations.