<![if !vml]>

<![endif]>
May 23-June 20, 2015
Barcelona
<![if !vml]>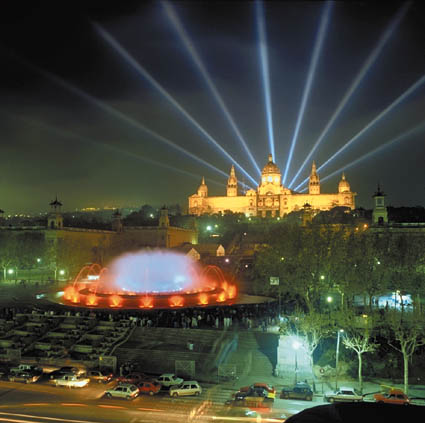 <![endif]>
Gordon State College will be offering 6 hours of credit for language study in Barcelona. You can receive credit at the beginning or intermediate level or in conversation at the 2000 level. If you've had no college Spanish, you'll get six hours of Beginning Spanish. If you have had one year of Beginning Spanish at the college-level and earned a C or higher, you will receive 6 hours of intermediate credit. If you have had Intermediate Spanish, you'll be registered for Spanish 2201 and 2202, Spanish Conversation. (Credit is contingent, of course, on satisfactory completion of the course of study.) You will take Spanish courses 20 hours a week.
<![if !vml]>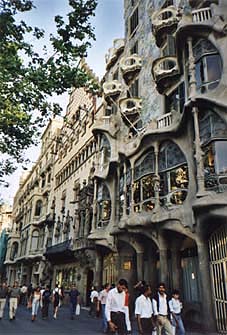 <![endif]>
You'll be taken on afternoon excursions twice a week, to museums, parks, cathedrals, or buildings of architectural interest, and on Saturday or Sunday, if you stay in town, you may be taken on longer excursions to places like Montserrat, a monastery hidden away in the mountains, or Tibidabo, the highest point in Barcelona. The rest of your time is your own.
        <![if !vml]>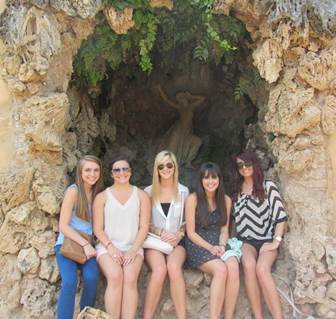 <![endif]>     <![if !vml]>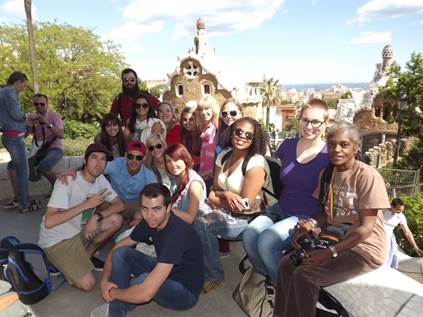 <![endif]>
Barcelona, a city of 3 million people, is located on the Mediterranean Sea. Students are never bored in Barcelona. Most spend their first few afternoons on the beach, but the city has much more than that to offer. La Sagrada Familia (Holy Family), a cathedral by the world famous architect Antoni Gaudí, fascinates natives and tourists. Barcelona also boasts several other unusual Gaudí buildings. On the way to the zoo and the Parc de la Ciutadella, you pass the Picasso Museum. The Gothic Neighborhood is the oldest part of the city; the graffiti on the walls is older than the U.S.A. Güell Park is famous for its tile mosaics, especially the dragon.
<![if !vml]>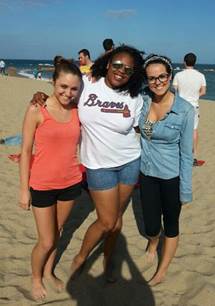 <![endif]>                <![if !vml]>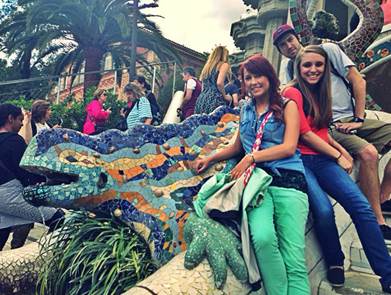 <![endif]>
The city also has two amusement parks. One is on Montjuïc, where the 1992 summer Olympics were held, and you can tour the stadium. The Ramblas, the most famous street in Barcelona, is a sight in itself. It is lined with street performers of all sorts—from clowns to impersonators to flamenco dancers. Shopping in Barcelona is often akin to shopping in Mexico. The Pakistani men who own the tourist shops along the Ramblas stand in the doorway and try to entice you inside the shop, where they'll often say to female students, "Special price—just for American girls!" You can bargain with them much the same way that you do in Mexico. Once you have your quota of tourist items, you can go to other areas of the city to buy what the natives do. You find everything from mall shops to "Todo a Cien" ("Everything for 100 pesetas") stores. On the Ramblas there is also a famous food market. There you can buy fresh fruit of all sorts, usually more cheaply than in the U.S. In 2014, strawberries were about $1.00 per pound.
        <![if !vml]>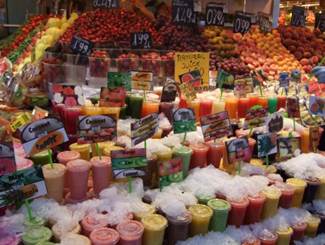 <![endif]>                  <![if !vml]>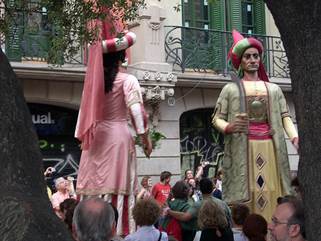 <![endif]>
Your four weeks in Barcelona mean 3 weekends, and you may travel out of town on the weekends if you like. Several low budget airlines, such as Ryan Air, Easy Jet, and Vueling, make flying from country to country considerably cheaper than flying from state to state. Within Spain, you can fly Iberia, SpanAir, or Air Europa or take the train or bus. You can visit Pamplona, where the bulls run, or go to Granada to see the Alhambra, the beautiful Moorish palace about which Washington Irving wrote.
The cost is $3390; this includes lodging with a Spanish family, 2 meals a day, tuition, and insurance. Please note: this does not include airfare, because individual airfare in February is cheaper than group airfare earlier in the school year.  But also note that it DOES include tuition, which most programs do not include in their price, & airfare is cheaper than tuition.  Do some comparison shopping. You will probably find that there is no program in which you can spend 4 weeks in Europe and get 6 hours of credit for any less.
<![if !vml]>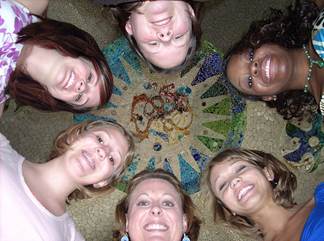 <![endif]>    <![if !vml]>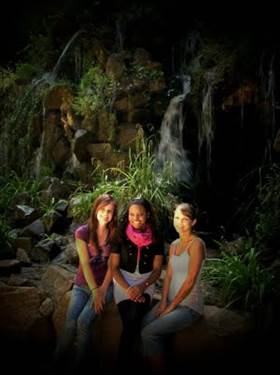 <![endif]>  <![if !vml]>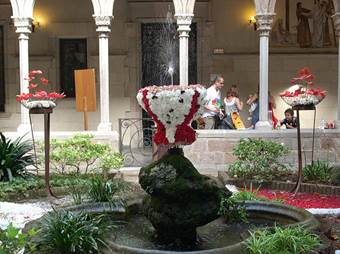 <![endif]>
Classes are from 9:30 a.m. to 1:30 p.m. 2:00 is the normal lunch hour in Spain (some restaurants don't even open until 12:30 or 1:00), but there are sandwich places where you can get a snack near the school. You're expected to be in class and alert at 9:30, although you are allowed 4 hours of absence, which you'll probably want to use to make an extended weekend trip to a place like Venice or London.
Below is a summary of the information. Consider learning Spanish in Barcelona!
Cost: $3390 (for Georgia residents; non-residents pay an additional $250)
Included: lodging with a Spanish family, two meals a day, tuition, insurance
Not included: air transportation, ground transportation in the U.S. and Europe, passport, lunches, spending money, entrance fees to sites of interest, books, extra excursions required of colloquium students
Dates: May 23-June 20, 2015
Courses: Beginning Spanish (SPAN 1001 and 1002)
Intermediate Spanish (SPAN 2001 and 2002)
Spanish Conversation (SPAN 2201 and 2202)*
    Colloquium in Spanish Art & Architecture – a two-hour course that requires a level of fluency in Spanish
Credit: 6 semester hours (5 if the colloquium is taken)
<![if !vml]>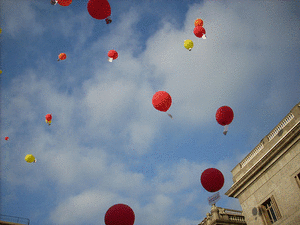 <![endif]>
Application deadline: February 2**
Payment schedule: February 2               $650 non-refundable deposit ($700 for non-residents)
         March 2 $1370 non-refundable payment ($1470 for non-residents)
                                 April 2                    $1370 non-refundable payment ($1470 for non-residents)
See note on application regarding penalties for late payments.
NOTE: Airlines now allow only ONE PIECE OF LUGGAGE per customer. An extra suitcase costs around $200 more. Suitcases may weigh no more than 50 pounds each.
If they weigh over 50 lbs., you will be charged for the extra weight.
*Some of the four-year institutions in the University System of Georgia have allowed SPAN 2201 and 2202 to transfer as 3000-level courses.
**Applications may be accepted after this date if there is space available.
Contact: Karen Guffey
Gordon College
419 College Drive
Barnesville, GA 30204
678-359-5232
k_guffey@gordonstate.edu
Course syllabus (includes sites of weekly excursions and links with information)  Click here
to go to grammar Power Point presentations over material due both before departure
and in Barcelona.
<![if !supportLineBreakNewLine]>
<![endif]>
Pre-departure survey (to be completed only when instructions are received from the program director)
Application materials for Gordon College students
Application materials for students from other colleges
Note: You MUST be accepted to Gordon College as a transient student by February 23.
If you are not accepted to Gordon College by February 23, you lose your spot
in the program and forfeit your deposit. If you are eventually accepted by Gordon,
you may reapply (no extra deposit required), but your spot will not be held for you,
and you may very well have lost it by the time you're accepted. Getting accepted is
a matter of getting the required paperwork done.

Important note: This is NOT a party program! While students normally go to clubs in the evening,

they are still expected to be in class and alert at 9:30 each morning.
Program alumni (may be contacted for information about program from previous years):
Financial aid web sites:
(available only to students enrolled at Gordon College Fall 2014)
http://www.braintrack.com/financial-aid-articles
http://education-portal.com/articles/Applying_for_Student_Aid_-_Filling_out_the_FAFSA.html
http://exchanges.state.gov/education/educationusa/
www.internationalscholarships.com
www.petersons.com/resources/finance.html
www.studyabroad.com/forum/financial_aid.html
www.absolutelyscholarships.com
www.scholarships-education.com
www.finaid.org/finaid/awards.htm
www.ed.gov/offices/OSFAP/Students/
Information on Barcelona